Resources from Framingham Public Schools
Comprehensive list of Community Resources: Website
This is a great place to start when looking for help. List of resources for Employment & Job Support, Food Resources, Health & Wellness Resources, Housing & Utility Resources, Language Support & Immigration Services, Legal Services and Resources, LGBQT+ Resources, and Technology and Learning Resources.
Framingham Public Schools Parent Information Center
454 Water St.
(508) 424-3420      Website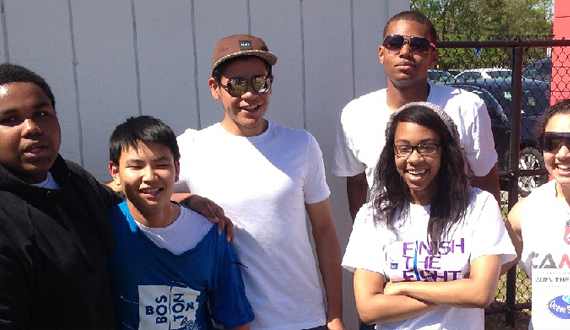 Our "Go-To" Places
Behavioral Health Partners of Metrowest: Website
Helping people access high-quality mental health and social services in the MetroWest region of Massachusetts. Their partnerships bring together the strengths and capabilities of four leading social services and behavioral health agencies serving the Greater MetroWest region of Massachusetts. Together, our partners– Advocates, South Middlesex Opportunity Council (SMOC), Spectrum Health Systems, and Wayside Youth & Family Support Network—encompass expertise in mental health, substance use and addiction, housing, and social supports for people of all ages.
Simply call 1-844-528-6800 and a Community Care Navigator will assist you in your referral needs.
Framingham Family Resource Center: Website
Their family-friendly programs include parent education programs, youth and parent support groups, early childhood services, information and referral, educational support, and cultural events. They are available to direct you to agencies that can assist with food insecurity and housing. 
Psych Emergency Services (PES)
If your child is having a mental health crisis, such as expressing harm to self or others, you may need to have your child evaluated for risk. Please contact (508) 872-3333 and a crisis clinician will guide you on next steps. They may ask you to bring your child to their office, or they might be able to come to your home. If your child is at imminent risk they may ask you to bring your child to the nearest emergency room. They will then evaluate your child in the ER.
If your child is actively hurting themselves or others, please call 911.


Wayside Youth & Family Services
1 Frederick Abbott Way, Framingham
(508) 879-9800      Website
Wayside provides an array of mental health counseling and family support services to children, young adults and families. They work with families under significant stress due to mental illness, behavioral problems, addiction issues and other challenges. They also support youth who have experienced abuse, neglect and trauma.
SMOC (South Middlesex Opportunity Council)
7 Bishop Street, Framingham
(508) 872-4853     Website
SMOC's areas of programming include: Behavioral Health Services; Economic Development, Education, Employment & Workforce Development Services; Energy & Financial Assistance Services; Family & Nutrition Services; and Comprehensive Housing Services.
Advocates Community Counseling
354 Waverly Street, Framingham, MA
508-661-2020     Website
email at [email protected]

In addition to mental health services, Advocates offers a variety of youth and adult services. They work with individuals and families. 24-Hour Crisis Support is also available at 1-800-640-5432
Genesis
24 Union Ave.
(508) 620-2992      Website
For substance abuse and addiction help
Voices against Violence
7 Bishop St.
(800) 593-1125    Website
Voices' mission is to end sexual and domestic violence. Voices staff members work to empower victims and survivors to help themselves and their children. Program Advocates work in partnership with individuals and families to ensure their safety, create stable home environments, gain independence, and to develop personal and economic self-sufficiency.
When Parents Need Additional Support
Filing a Child Requiring Assistance (CRA)
Mass.gov website with information about how to file: https://www.mass.gov/child-requiring-assistance-cases
A CRA case is one where parents, guardians, or school officials ask the court to help supervise a child. Find out what will happen after you or a representative from your child's or ward's school has filed an Application for a Child Requiring Assistance for your child.
You can bring your child directly to the Framingham Juvenile Court at 110 Mt. Wayne Ave. and a court clerk can guide you in filing a CRA. You may also call: (508) 879-3561
Department of Children and Families (DCF)
DCF works in partnership with families and communities to keep children safe from abuse and neglect. In most cases, DCF is able to provide support and services to keep children safe with parents or family members. When necessary, DCF provides foster care or finds new permanent families for children through kinship, guardianship, or adoption. Parents/guardians can also call their local DCF office to inquire about voluntary services.
Framingham Office: 300 Howard St. Framingham, MA 01702; 508-424-0100
In any case of suspected or alleged abuse of a child, a call is made to the Department of Children and Families (DCF) and a report is filed – this is called a 51A report. Those who work directly with children (mandated reporters) must file an oral report immediately upon suspicion that a child is suffering from abuse or neglect, and submit a written report to DCF within 48 hours of filing the oral report. If you are concerned about the safety and wellbeing of a child, you may report alleged child abuse and/or neglect as an anonymous reporter. Contact the DCF Area Office serving the child's place of residence and state that you need to file a 51A. If you are unsure of which DCF Area Office to call you may call the Child at Risk Hotline at 1-800-792-5200.
Mass.gov website with information about how to file suspected child abuse or neglect report (51A Report): Website
A Place to Turn
99 Hartford St., Natick
(508) 655-8868    Website
A Place To Turn is committed to providing emergency food, diapers, and personal care to our neighbors in the MetroWest community. They serve those in need in an atmosphere of caring and mutual respect.
Pearl St. Cupboard
10 Pearl Street, Framingham
(888) 881-3291 x4922    Website
The Pearl Street Cupboard & Café provides monthly groceries to Framingham residents. Individuals and families in need are provided with a monthly supply of nutritious foods like chicken and fish, produce, dairy, bread and grocery items to prepare meals at home.
A community meal is served 7 days each week for residents of Framingham and surrounding towns. Volunteers serve up three-course meals in a homestyle setting. Fresh produce, bread and additional meals are available for Café clients to bring home to increase regular access to nutritious food.
Framingham Juvenile Court
110 Mt. Wayne Ave.
(508) 879-3561
Department of Children and Families
(508) 424-0100