The Resiliency for Life Program (RFL) supports about 60 Framingham High School students in grades 9-12 who struggle. For most of them, their academic struggles are rooted in emotional challenges, so the program staff consists of a program coordinator/teacher, a social worker, and an academic monitor. As a team, they help students learn the academic and emotional skills that they will need in order to achieve their individual goals both during and beyond high school. The four pillars critical to the success of our program are Academic Support, Social-Emotional Growth, Community Engagement, and Parental/Guardian Involvement.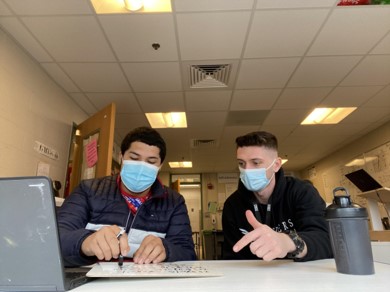 Goal: Close the achievement gap and dramatically prevent students from dropping out of school. Change the student's mindset about their ability to succeed.
Academic interventions, such as mandatory after-school time twice per week so that students can have the time, space, and academic support to complete their work on time and to the best of their ability.

T

utoring by program staff and community volunteers both during and after school.

Bilingual academic monitor who tracks missing and upcoming assignments, who regularly checks current academic performance to catch any backsliding quickly, and can communicate with non-English-speaking students and family members.
Goal: Build the foundations of character by developing self-esteem, self-awareness, and self-advocacy.
Dedicated

RFL social worker is available to meet with students to address the social-emotional issues and other stressors in their lives. Some students participate in regular, individual counseling while others receive emotional support as needed.

A seminar where students learn life skills from financial literacy to how to improve willpower, motivation, and executive functioning.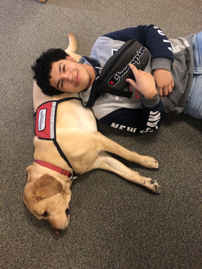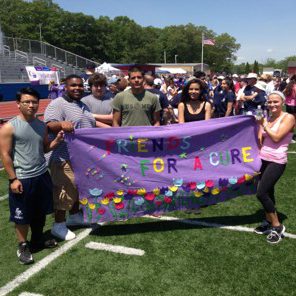 Goal: Raise students' sense of responsibility to their community and expand the access to opportunities outside of school
Guest speakers who discuss a variety of careers and the perseverance it took to get achieve to them.
Guest speakers from a variety of local nonprofits who recruit our students to do community service or as paid employees.
Through the program social worker and the FHS College and Career Center, access and connections to jobs, job shadows and support programs for students within the community.
Youth Summer Police Academy
Mass Hire
Free "dual enrollment" college courses for college credit through MassBay and FSU
Programs at New England Laborer's Training Center in Hopkinton
Parental/Guardian Involvement
Goal: Parents as partners and advocates in their student's success through communication and educational workshops that address current issues such as sexual health, drug abuse, saving for college, etc.
Regular communication with parents and guardians regarding attendance, academic progress, emotional challenges, and supports that are available in the larger community.

Bilingual academic monitor who can communicate with non-English-speaking students and family members.