Progam for Incoming Freshman of 2022
Each year Resiliency for Life hosts its own summer program for its rising freshmen.  As anyone can imagine, these students are anxious about finding their way around the huge school building and want to familiarize themselves with the written and unwritten rules of the school, the rotating schedule, extra curricular opportunities, etc. etc.  
The program this year ran for 6 days from July 19th through the 28th for four hours each time and 10 students attended.  It was a great opportunity for the students, who are coming from all four middle schools in town, including the charter school, to get to know each other and the program coordinator/teacher and social worker.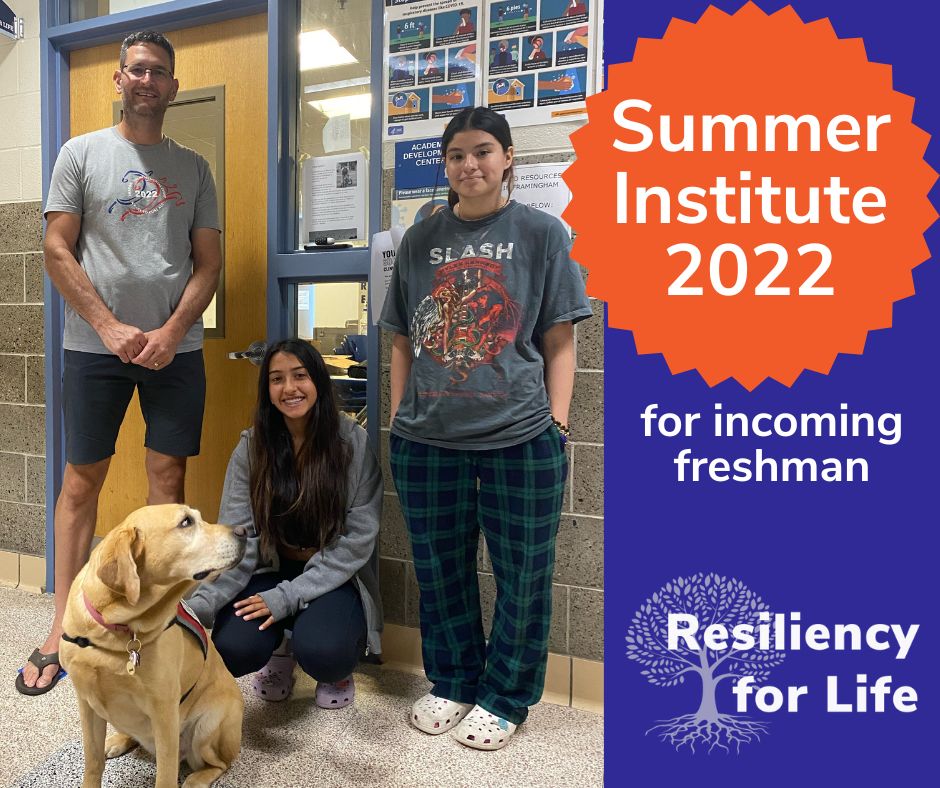 They spent much of the time working through one of the required summer reading books, Tuesdays With Morrie  by Mitch Albom.  The book prompted many great conversations about what is truly important in life, and led into some discussions about what the students might need to do differently in order to make their high school experiences more fruitful than how things went in middle school.  This includes steps they can take to improve attendance, accepting and asking for help, making a good impression on each teacher by participating in class discussions, arriving to class on time and keeping cell phones away during class.
Since the program is voluntary these are students who WANT help, but change is hard.  They started to learn that the RFL staff is there to support them both academically and emotionally, and they also got to know Nala, the program's trained assistance dog.
Though the students and staff will savor the last month of summer vacation, they are eager to get started at the end of August.
-Mark Goldschmidt, Program Coordinator and Teacher
Resiliency for Life Program at Framingham High School
115 A St.
Framingham, MA 01701